294. Self-powered sterilization system for wearable devices based on biocompatible materials and triboelectric nanogenerator, Danni Lei, Junpeng Wu, Yunlong Zi, Caofeng Pan*, Hongzhi Cui*, and Xiaoyi Li*, ACS Appl. Electron. Mater., 2023, 5, 5, 2819–2828. [PDF全文]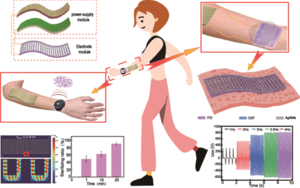 293. Integrated intelligent tactile system for a humanoid robot, Rongrong Bao+, Juan Tao+, Jing Zhao, Ming Dong, Jing Li, Caofeng Pan*, Science Bulletin, online. [PDF全文]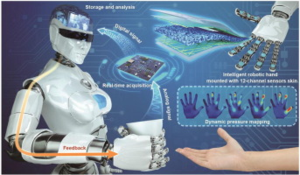 292. Strain visualization enabled in dual-wavelength InGaN/GaN multiple quantum wells Micro-LEDs by piezo-phototronic effect, Yu Yin+, Renfeng Chen+, Rui He, Yiwei Duo, Hao Long*,Weiguo Hu, Junyi Zhai, Caofeng Pan, Zihui Zhang, Junxi Wang, Jinmin Li, Tongbo Wei*, Nano Energy, 2023, 109, 108283.[PDF全文]

291. Recent progress in construction methods and applications of perovskite photodetector arrays, Hui Lu,Wenqiang Wu, Zeping He, Xun Han*, and Caofeng Pan*, Nanosale Horizons, 2023, online. [PDF全文]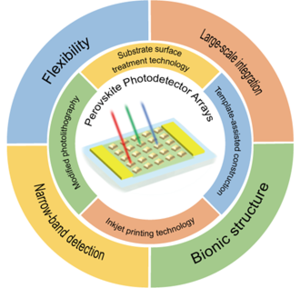 290. Temperature decoupling of a hydrogel-based strain sensor under a dynamic temperature field,Zemin Li, Jiaoya Huang, Runhui Zhou, Ziyu Chen, Wenchao Gao*, Jiang He*, Rongrong Bao*, and Caofeng Pan*, Advanced Materials Technology, invited, Accepted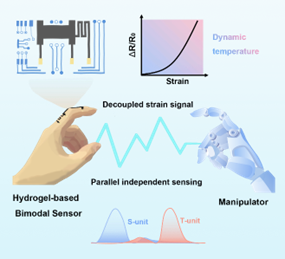 289. Highly Stable and Reliable Capacitive Strain Sensor for Wearable Electronics Based on Anti-dry Hydrogel Electrode, Jiaoya Huang, Runhui Zhou, Ziyu Chen, Yushu Wang, Zemin Li, Xiaoming Mo, Naiwei Gao*, Jiang He*, and Caofeng Pan* Materials Today Physics, 35, 101123. [PDF全文]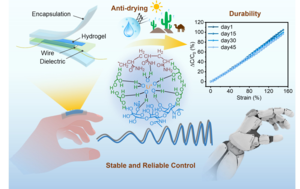 288. Hierarchical Synergistic Structure for High Resolution Strain Sensor With Wide Working Range, Runhui Zhou, Jiang He, Wenchao Gao, Yufei Zhang, Fan Xu, Jiaoya Huang, Zemin Li, and Caofeng Pan* Small, 2023, 2301544. [PDF全文]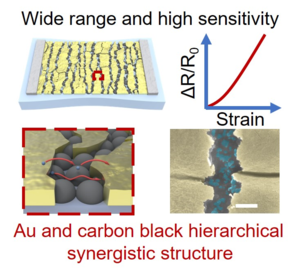 287. Self-powered Angle-Resolved Triboelectric Nanogenerator for Underwater Vibration Localization, Jianchao Guo, Jiaqi He, Juan Tao, Xiangyu Liu, Zhuoyu Song, Wenchao Gao*, Chunfeng Wang*,Caofeng Pan*. Nano Energy, 2023, 110, 108392. [PDF全文]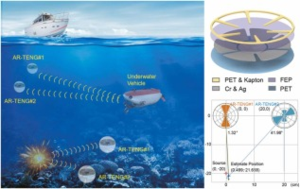 286. Recent Progress on Wavelength-Selective Perovskite Photodetectors for Image Sensing, Wenqiang Wu, Hui Lu, Xun Han, Chunfeng Wang, Zhangsheng Xu, Su-Ting Han, and Caofeng Pan*, Small Methods, 2023, 2201499. [PDF全文]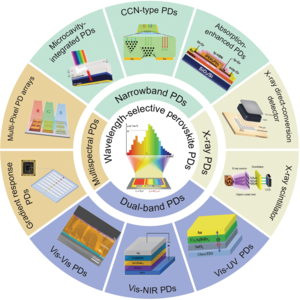 285. Recent progress in low threshold plasmonic nanolasers, Ru Wang, Chunfeng Wang, Yi Ma, Jianli Sun, Peiguang Yan, Chunxiang Xu and Caofeng Pan*, Advanced Optical Materials, 2023, 2203137. [PDF全文]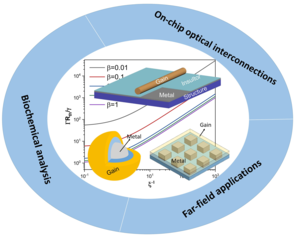 284. Bioinspired Self-healing Soft Electronics, Miao Qi, Ruiqi Yang, Zhe Wang, Yanting Liu, Qichong Zhang, Bing He, Kaiwei Li, Qing Yang*, Lei Wei*, Caofeng Pan*, Mengxiao Chen* Advanced Functional Materials, 2022, 221479. [PDF全文]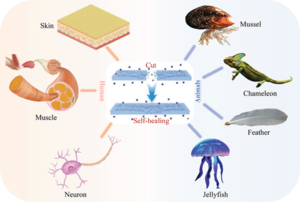 283. A universal fabrication strategy for high-resolution perovskite-based photodetector arrays, Yegang Liang, Qiuchun Lu, Wenqiang Wu, Zhangsheng Xu, Hui Lu, Zeping He, Yang Yu, Xun Han*, Caofeng Pan* Small methods, 2023, 2300339. [PDF全文]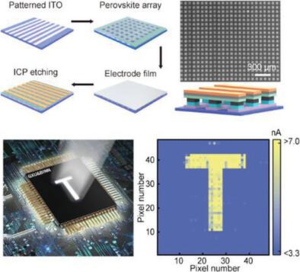 282.High-performance triboelectric nanogenerator based on theoretical analysis and ferroelectric nanocomposites and its high-voltage applications, Xiaoyi Li, Caofeng Pan, Nano Research Energy, 2022, online. [PDF全文]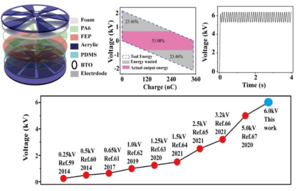 281.Robust and Superelastic Spider Web-Like Polyimide Based Conductive Composite Aerogel for Extreme Temperature Tolerant Linear Pressure Sensor, Wenke Yang, Hu Liu*, Minyue Zhang, Chunfeng Wang, Caofeng Pan,* Chuntai Liu,* Changyu Shen, Science China Materials, 2023, online.[PDF全文]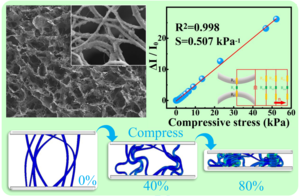 280. Recent advances in bioinspired vision systems with curved imaging structures, Ze-Ping He, Xun Han, Wen-Qiang Wu, Zhang-Sheng Xu, Caofeng Pan, Rare Metals, 2023, invited, accepted.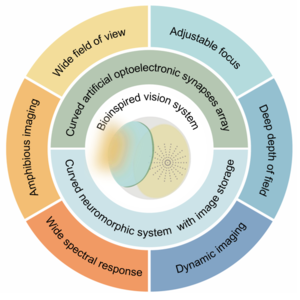 279. Controlled On-chip Fabrication of Large-scale Perovskite Single Crystal Arrays for High-performance Laser and Photodetector Integration, Zhangsheng Xu+, Xun Han*, Wenqiang Wu+, Fangtao Li, Ru Wang, Hui Lu, Qiuchun Lu, Binghui Ge, Ningyan Cheng, Xiaoyi Li, Guangjie Yao, Hao Hong, Kaihui Liu and Caofeng Pan*, Light-Science & Applications, 2023, 12:67. [PDF全文]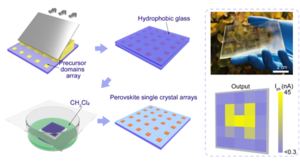 278. Intelligent Ion Gels: Design, Performance and Applications,Naiwei Gao, Caofeng Pan*,SmartMat, 2023, online. [PDF全文]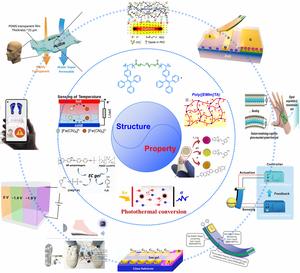 277. Mechanoluminescence-powered bite-controlled human-machine interface, Chunfeng Wang, Hongjie Hu, Deliang Zhu, Caofeng Pan*, Science Bulletin, 2023 online.[PDF全文]
276. Large-scale, uniform-patterned CsCu2I3 films for flexible solar-blind photodetectors array with ultraweak light sensing, Qiuchun Lu, Yufei Zhang, Guanlin Yang, Meiling Xiong, Wenqiang Wu, Zhangsheng Xu, Hui Lu, Yegang Liang, Zeping He, Yang Yu, Xiaoming Mo, Xun Han*, Caofeng Pan* Small, 2023, 202300364. [PDF全文]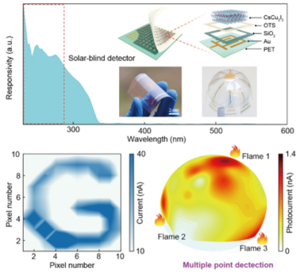 275. Enhanced Luminescent Performance via Passivation of Surface Undercoordinated Pb Atoms in a CsPbBr3 Microplate, Yizhi Zhu, Linlin Shi, Heng Guo, Jinping Chen, Weian Wang, Zhangsheng Xu, Naiwei Gao, Xun Han, Zhengchun Peng*, Qiannan Cui, Chunxiang Xu*, Caofeng Pan* Advanced Optical Materials, 2022, 2202428. [PDF全文]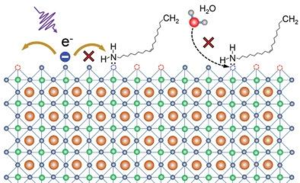 274. Research progress in stretchable circuits: Materials, Methods and Applications, Xiaojun Pan, Zhangsheng Xu, Rongrong Bao*, Caofeng Pan*, Advanced Sensor Research,2023, Accepted.


273. Dual mechanism WS2-WSe2 lateral monolayer heterojunction photodetector and its huge performance and stability improvements by hybridizing with CsPbBr3 QDs, Shuang Qiao, Jihong Liu, Ruining Wang, Linjuan Guo, Shufang Wang, Anlian Pan,*, and Caofeng Pan,* Advanced Optical Materials, 2023, accepted.

272. Localizing Strain via Micro-Cage Structure for High-resolution Stretchable Pressure Sensor Arrays with Ultralow Spatial Crosstalk, Yufei Zhang, Qiuchun Lu, Jiang He, Zhihao Huo, Runhui Zhou, Xun Han, Mengmeng Jia, Caofeng Pan*, Zhong Lin Wang*, Junyi Zhai*, Nature Communications, 14, 1252. [PDF全文]

271. Triboelectric Polymer with Excellent Enhanced Electrical Output Performance Over a Wide Temperature Range, Shaowei Shen, Yangjiu Zhao, Ruirui Cao,* Yifan Xia, Weifeng Zhang, Yuxuan Zhu, Kailiang Ren2 and Caofeng Pan*, Nano Energy, 2023, 110, 108347. [PDF全文]

270.Ultrathin Breathable and Stretchable Electronics Based on Patterned Nanofiber Composite Network, Jing Li+, Xiaojun Pan+, Yufei Zhang, Yue Liu, Chunfeng Wang, Yixin Wan, Juan Tao, Rongrong Bao*, Caofeng Pan*, Materials Today Nano 2023, accepted.

269. A two-terminal optoelectronic synapses array based on the ZnO/Al2O3/CdS heterojunction with strain-modulated synaptic weight, Xun Han, Yufei Zhang, Zhihao Huo, Xiandi Wang, Guofeng Hu, Zhangsheng Xu, Hui Lu, Qiuchun Lu, Xidi Sun, Li Qiu, Peiguang Yan* and Caofeng Pan*, Advanced Electronics Materials, 2023, 2201068. [PDF全文]

268. Ultrathin Materials and Devices: Opportunities and Challenges in E-skin Applications, Wenchao Gao#, Jiaoya Huang#, Runhui Zhou#, Jiang He*, Zemin Li, Ziyu Chen, Yufei Zhang, and Caofeng Pan*, InfoMat, 2022, accepted
267. Ultra-low Threshold CsPbBr3 Perovskite Plasmonic Nanolaser Modulated by Piezoelectric Effect, Meili Li, Junfeng Lu, Peng Wan, Mingming Jiang, Feng Lin, Xianxin Wu, Xinfeng Liu and Caofeng Pan* Advanced Optical Materials, 2022, 220272. [PDF全文]