160. Controllable Growth of Aligned Monocrystalline CsPbBr3 Microwire Arrays for Piezoelectric-induced Dynamic Modulation of Single-Mode-Lasing,Zheng Yang+, Junfeng Lu+, Minghua ZhuGe, Yang Cheng, Jufang Hu, Fangtao Li, Shuang Qiao, Yufei Zhang, Guofeng Hu, Qing Yang*, Dengfeng Peng, Kaihui Liu*, Caofeng Pan* Advanced Materials, 2019, under review

159. Crystal Orientation-Related Dynamic Tuning of the Lasing Spectra of CdS Nanobelts by Piezoelectric Polarization, Wenda Ma, Junfeng Lu, Zheng Yang, Dengfeng Peng, Fangtao Li, Yiyao Peng, Qiushuo Chen, Caofeng Pan* ACS Nano, 2019, under review

158. A Universal High Accuracy Wearable Pulse Monitoring System via High Sensitivity and Large Linearity Graphene Pressure Sensor, Jiang He,Peng Xiao,Wei Lu,* Jiangwei Shi,Ling Zhang,Yun Liang,Caofeng Pan,* Shiao-Wei Kuo,and Tao Chen* Nano Energy, 2019, under review

157. Achieving High-resolution Pressure Mapping via Flexible GaN/ ZnO Nanowire LEDs Array by Piezo-phototronic Effect, Yiyao Peng, Miaoling Que*, Rongrong Bao, Xiandi Wang, Junfeng Lu, Zuqing Yuan, Xiaoyi Li, Juan Tao, Junlu Sun, Junyi Zhai,*, Keon Jae Lee,*, Caofeng Pan* Nano Energy, 2019, accepted

156. Laser-induced photoresistance effect in Si-based vertical standing MoS2 nanoplates heterojunction for self-powered multifunctional broadband photodetector, Shuang Qiao, Kaiyu Feng, Jihong Liu*, Guangsheng Fu, Shufang Wang, Kailiang Ren* and Caofeng Pan*, Advanced Science, 2019, under review
155. Unveiling the interlayer electron transport and its influence on the whole electric properties of black phosphorus, Bensong Wana,b, Shaoqiang Guoa, Jiacheng Suna, Yufei Zhanga,b, Yuyan Wanga, Caofeng Panb,c,d,e,*, Junying Zhanga,* Science Bulletin, 2019, accepted.

154. Fabrication of Large-Area Bimodal Sensor by All-Inkjet-Printing methods, Sheng Fu, Juan Tao, Wenqiang Wu, Junlu Sun, Zhiguo Xia*, Rongrong Bao* and Caofeng Pan*, Advanced Materials Technology, 2018, accepted.

153. "Piezo-Phototronic Effect on Optoelectronic Nanodevices: from Fundamental Science to Devices and Applications", Rongrong Bao, Youfan Hu, Qing Yang*, Caofeng Pan*, MRS Bulletin, 2018, 295. [PDF全文]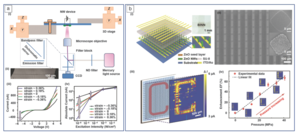 152. "Controlled fabrication, lasing behavior and excitonic recombination dynamics in single crystal CH3NH3PbBr3 perovskite cuboids" Fangtao Li, Junfeng Lu, Qinglin Zhang, Dengfeng Peng, Zheng Yang, Qian Xu Caofeng Pan,* Anlian Pan,* Tianfeng Li* and Rongming Wang*, Science Bulletin, 2019, in revision.

151. "Self-powered Tactile Sensor Array System Based on Triboelectric Effect", Juan Tao, Rongrong Bao, Xiandi Wang, Yiyao Peng, Jing Li, Sheng Fu, Caofeng Pan* and Zhong Lin Wang, Advanced FunctionalMaterials,2018,Early ViewOnline Version of Record before inclusion in an issue
1806379.[PDF全文]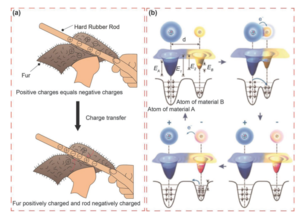 150. "Dynamic Regulating of Single-Mode-Lasingin ZnO Microcavity by Piezoelectric Effect",JunfengLu†,‡, Zheng Yang†,‡, Fangtao Li†, Mingming Jiang┴, Yufei Zhang†, Junlu Sun†,Guofeng Hu†,‡, Qian Xu†,‡, Chunxiang Xuǀ,, Caofeng Pan†,‡,, Zhong Lin Wang†,‡,ǁ,* Materials Today, Available online 20 December 2018.. [PDF全文]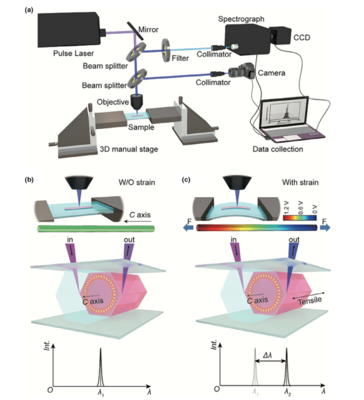 149. Two-dimensionalNanomaterials for Novel Piezotronics and Piezophototronics,Pei Lin, Caofeng Pan* and ZhonglinWang*,Materials Today Nano,2018, 4 (2018) 17e31