153. Fabrication of Large-Area Bimodal Sensor by All-Inkjet-Printing methods, Sheng Fu, Juan Tao, Wenqiang Wu, Junlu Sun, Zhiguo Xia*, Rongrong Bao* and Caofeng Pan*, Advanced Materials Technology, 2018, under review.

152. "Piezo-Phototronic Effect on Optoelectronic Nanodevices: from Fundamental Science to Devices and Applications", Rongrong Bao, Youfan Hu, Qing Yang*, Caofeng Pan*, MRS Bulletin, 2018, 295. [PDF全文]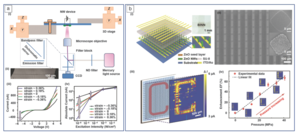 151. "Controlled fabrication, lasing behavior and excitonic recombination dynamics in single crystal CH3NH3PbBr3 perovskite cuboids" Fangtao Li,a,b† Junfeng Lu,b,c† Qinglin Zhang,d† Dengfeng Peng,e Zheng Yang,b,c Qian Xu,b,c Caofeng Pan,*b,c,e Anlian Pan,*d Tianfeng Li*b,f and Rongming Wang*a, Advanced Functional Materials, 2018, in revision.

150. "Self-powered Tactile Sensor Array System Based on Triboelectric Effect", Juan Tao, Rongrong Bao, Xiandi Wang, Yiyao Peng, Jing Li, Sheng Fu, Caofeng Pan* and Zhong Lin Wang, Advanced Functional Materials, 2018, invited review, 1806379. [PDF全文]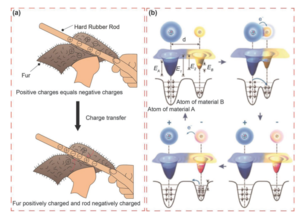 149. "Dynamic Regulating of Single-Mode-Lasingin ZnO Microcavity by Piezoelectric Effect",JunfengLu†,‡, Zheng Yang†,‡, Fangtao Li†, Mingming Jiang┴, Yufei Zhang†, Junlu Sun†,Guofeng Hu†,‡, Qian Xu†,‡, Chunxiang Xuǀ,, Caofeng Pan†,‡,, Zhong Lin Wang†,‡,ǁ,*,MaterialsToday, accepted

148. Two-dimensionalNanomaterials for Novel Piezotronics and Piezophototronics,Pei Lin, Caofeng Pan* and ZhonglinWang*,Materials Today Nano,2018, accepted.